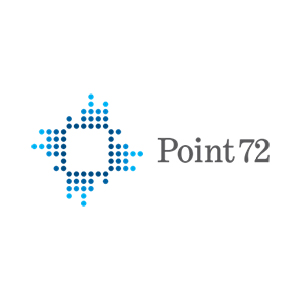 その他
資産運用業
従業員1000人以上
初年度年収500万円以上
2020卒採用情報掲載
エントリー受付中
Point72の企業情報
会社概要
基本情報

Point72 is a global asset management firm led by Steven Cohen that uses Discretionary Long/Short, Macro, and Systematic strategies to invest in eight offices across the globe. We look for people who want to build a career with us – people who want to innovate, experiment, and be the best at what they do – while adhering to the highest ethical standards.

Our 1150+ employees, including more than 500 Investment Professionals, operate as one Firm dedicated to succeeding together. We live by the tenets set forth in our Mission and Values, and seek to be the industry's premier asset management firm through delivering superior risk-adjusted returns, adhering to the highest ethical standards, and offering the greatest opportunities to the industry's brightest talent.

Point72 is headquartered in Stamford, Connecticut, and maintains affiliated offices in New York, Hong Kong, London, Tokyo, Singapore, Paris, and Palo Alto. We invest in a wide range of asset classes and situations through our businesses: Point72 Asset Management, EverPoint Asset Management, Point72 Ventures, Cohen Private Ventures, and Cubist Systematic Strategies.

We've been in Tokyo since 2011 and have grown our office ever since. We highly value our Japanese business and are committed to being there for the long-term, reflected by our new office in the Marunouchi Trust Tower.
メッセージ

Build your career at Point72
Point72 is one of the world's premier investment companies built on the successful investment strategies of portfolio managers (PMs), who, in turn make their decisions based on exhaustive and rigorous fundamental research conducted by their research analysts. The research analysts are critical elements in the success of the PMs and, by extension, the firm.

Point72, offers a clear career path based on your skill, smarts and hard work. More than half of Point72's PMs began at the Firms as analysts and the Firm intends to increase the percentage of home-grown PMs significantly during the next several years.

The Japan summer internship is a 5-day internship and your first step in joining the next generation of the world's greatest investors. You will learn the basic knowledge and skills you need to become a research analyst through formal classroom instruction. You'll work in small groups with your peers, Academy faculty, and other Point72 professionals as you learn to think about investing as you never have before.

Upon successful completion of your internship, you will receive first consideration for the 2020 Academy Financial Analyst Full Time Program.The 12-month program which includes 6 months of training in New York and 6 months of training in Asia, is designed to teach you the skills needed to start your investing career at Point72. You will spend more than 2,500 hours learning to create and refine financial models, conduct primary research, prepare stock recommendations, and effectively communicate your investment ideas. You will be paid competitively during the program, and the workload of the Academy is reasonable and predictable, allowing you to balance work and life while taking a significant step in your career. After completing the program, you will have opportunity to get a position as a full time Research Analyst.
企業情報
設立年月日

S.A.C. Capital Advisorsは1992年設立 2014年前身のS.A.C. Capital Advisorsから社名変更
資本金

運用資産:約110億ドル
代表者

創業者:Steven A. Cohen
インターナショナルCEO:Marc Desmidt
日本における代表者:尾上征児
従業員数

グローバル:約1150人
所在地

東京都千代田区丸の内1-8-3丸の内トラストタワー本館24階
事業内容

Point72は、グローバルな資産運用会社です。グローバルに株式ロング・ショート戦略およびマクロ戦略に基づいた資産運用を行っています。
関連リンク